The GTF EXHIBITION will accompany the conference program to showcase sustainable products, technology and solutions. From some of the biggest players in the field to emerging start-ups, this is a chance to discover innovative green technology highlighting how sustainability can be conceptualized and realized in fascinating ways.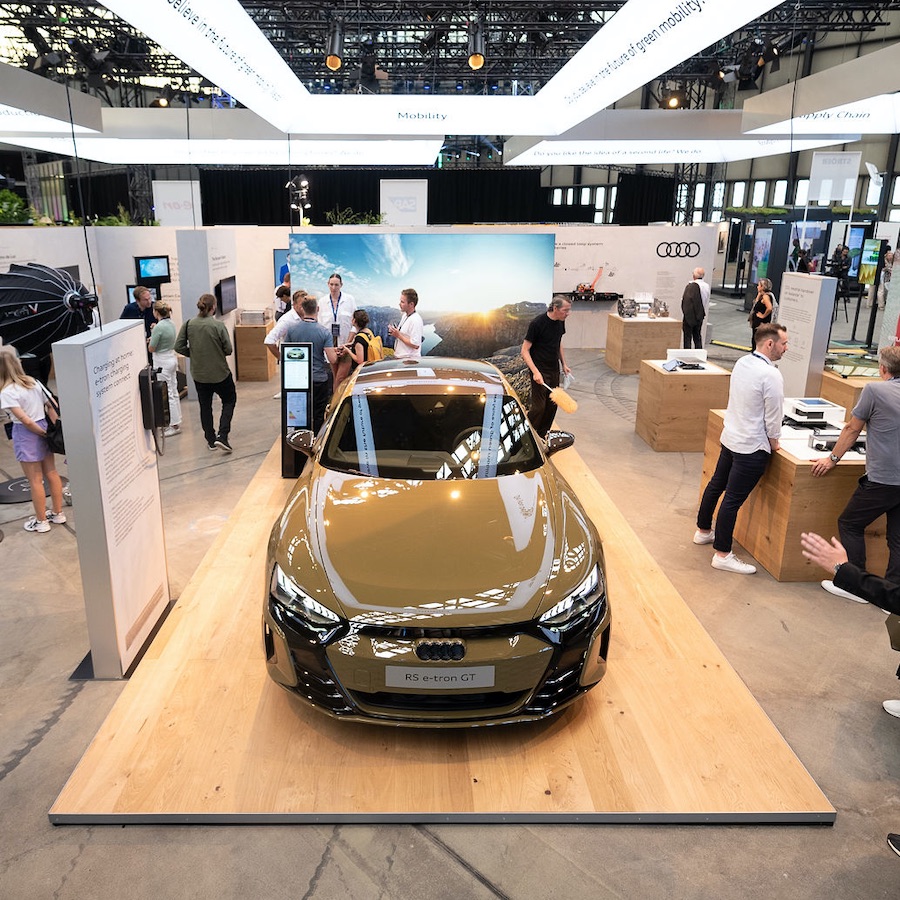 Audi
The root of our founding partnership with Audi is a shared philosophy. Audi believes in climate change and addresses the entire value chain.
As a progressive premium car brand Audis ambition is to actively shape the future of premium mobility.
As a part of the society Audi has a holistic view on sustainability and on a future oriented zero CO2 emission production and vehicle usage.
After usage a second live begins – circularity is the key. They are living sustainable progress.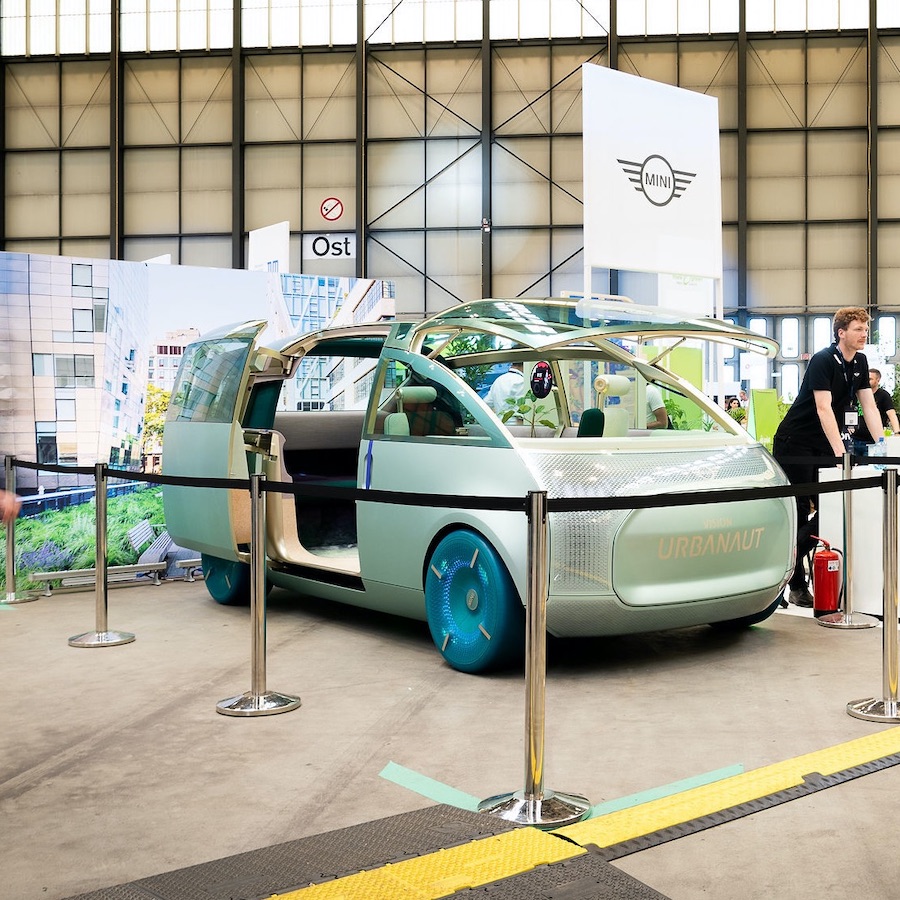 MINI
The MINI has always been a car to fall in love with. Small, agile, with an incomparable design the MINI is not only a car but a lifestyle. For over 60 years, the MINI remained faithful to its character even though its technology was updated.
That is true for the first fully electric MINI, too. It is more eco-friendly than any other of its relatives, but it is unmistakably a Mini.
Find out more about how MINI is helping to shape the electric revolution and making its production more sustainable.
E.ON
Connecting Everyone To Good Energy
The E.ON Group is one of Europe's largest operators of energy networks and energy infrastructure and a provider of innovative customer solutions for 50 million customers.
E.ON connects everyone to good energy, building open energy ecosystems and creating smart solutions that make sustainable energy choices easy, for everyone!
MORE EXHIBITORS
CHECK OUT WHAT'S NEW ON
OUR SOCIAL NETWORK
?Turn up the music!? MousseT. will be back at the GREEN AWARDS 2022!? With his GREEN BEATS he will provide even more good vibes at our glamorous ceremony highlighting his passion for music and sustainability, as well as the technical progress for a greener future.?nnBecause Mousse T. knows exactly how to make music?: He remixed songs for Michael Jackson, the Backstreet Boys and Simply Red, he work...
read more